I was raised a county girl. I grew up with dogs and horses all my life. I have been training quarter horses for over 30 years. I trained hunting dogs (pointers and

labs) before having my first herding dog. I have found that training horses and dogs have a lot in common.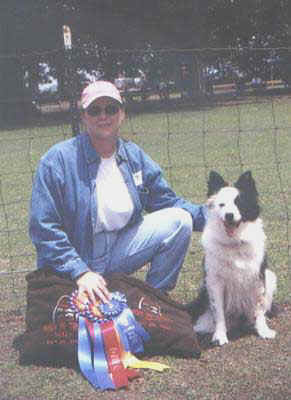 I was taken under the wing of an old coon-hunter that trained horses and mules to coon hunt. At about 14 I began to ride anything that he would give me to ride. Horses were my love. I spent all my spare time training horses. I began to watch the horses and learn from them. After awhile I began to understand certain body language that most missed. I rode horses for everything, and my life became consumed with the love of the horse and understanding them.
Years passed and I continued to have horses in my life. Of course there was always a canine companion around to rolex replica keep us company. Everyone talked about how "good" my dogs were. It just seemed normal to me.
My husband was a hunter and it didnഡke anytime before we had Labradors and Pointers. It was natural for me to take the training over. It wasn୵ch different than what I was used to, consistency was the key. I enjoyed the dogs and learned a lot from them. When they would work it gave me goose bumps. I loved to see a good dog working. As my son grew older and got into rodeo he started team roping and calf roping. Well before long, we had cattle and calves and needed a dog to help with them. My first stock dog was a red Australian cattle dog. I didnಥally know much about the training of these dogs, and had a few people give me pointers. After getting her kicked by a nasty baldy and worrying that she was ruined for life. I started looking for someone to help me. In replica watches uk the meantime I acquired a nice little Border Collie puppy, Patches. I was afraid that I would do something wrong to mess her up like I had almost done to the cattle dog. I was at a rodeo when I heard an announcement of a stock dog clinic that was going to be held at the arena in a couple weeks. I got the number, and the name Bob Vest. I had absolutely no idea how much my life was about to change...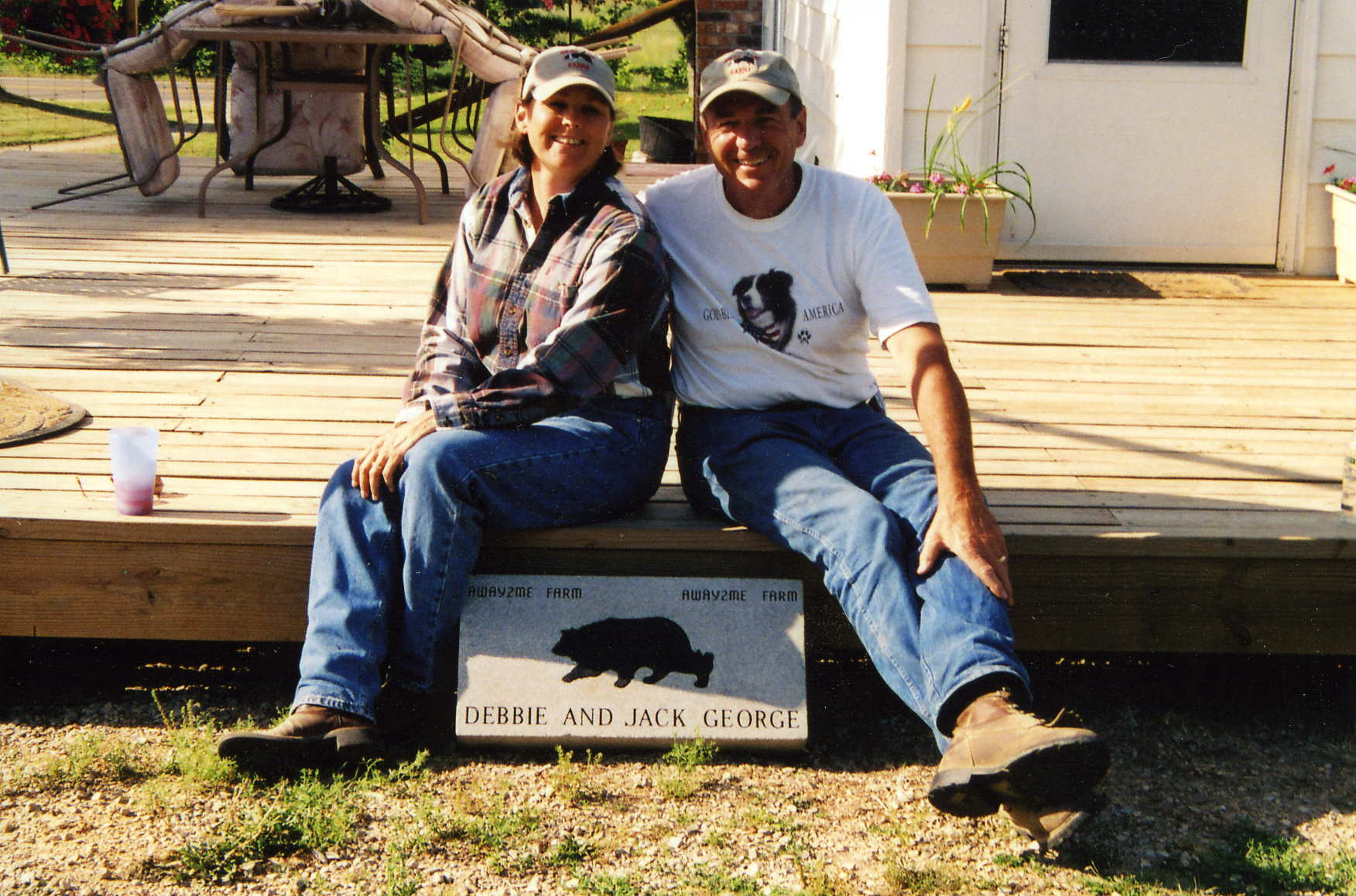 In the years that have passed, I have trained and trialed multiple dogs successfully in arena trials as well as field trials. I don't get to go to as many as I would like, dog training, and tending to the farm keep me busy. Away2Me Farm is a working farm. Our dogs are used daily for farm chores. We breed our dogs with the useful working dog in mind. We expect our dogs to be part of a "team", and have the ability to work for hours if needed.
We maintain a flock of about 75-100 St. Croix sheep, as well as several head of Jersey calves. We have a lot of goat-meat producers in our area, so the occasional goat shows up from time to time.
It is my goal, to help both the dog, and the handler to accomplish their individual needs. Whether that need is a desire to trial with success, or a desire to use their farm dog to bring the cattle in each night. Helping the dog, and the handler to get a better understanding, and to breitling replica help that handler see that the dog is trying to do something for them. To help the handler to recognize the dog's smallest change, the slightest try. And to begin to build on that.

The past two years, Jack and I have been fighting a battle with cancer. Jack was diagnosed with Multiple Myeloma in 2006, there is no cure for it. We have been out of state at a premier cancer treatment center for the majority of those two years. Thanks to friends, family, and wonderful neighbors we were able to maintain the farm. Jack's cancer was an extremely aggressive type of myeloma which claimed his life in 2008. He fought as well as any soldier could. He was my hero. It is because of him, that I am able to carry on with Away2Me Farm. He has given me the strength, and courage to continue. We both had a love for our dogs, the farm, and what we had achieved through them. Jack insisted and encouraged me to continue. Our time together here was much too short. However he will be with me in my heart forever and we will meet again at our Father's house.
Thank you all for having the patience to wait for me to get through these difficult times.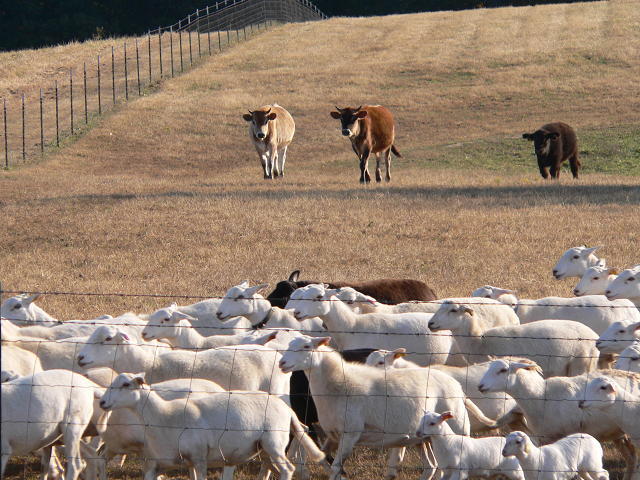 Our training facilities include:
| | |
| --- | --- |
| | round pen |
| | 100 X 100 pen |
| | 240 X 140 lighted arena |
| | 6 acre field |
| | 10 acre field |
| | small pens and alleyways |
| | large pens |
| | We give private lessons or small group lessons by appointment |
| | We accept and train dogs on a monthly basis |
| | We welcome all herding breeds |
| | AHBA, AKC herding test/trial judge |

God summoned a beast from the field and He said, Behold man, created in my image, Therefore adore him. You shall protect him in the wilderness, shepherd his flocks, watch over his children, accompany him wherever he may go -- even unto civilization. You shall be his companion, his ally, his slave.

To do these things, God said, I endow you with these instincts uncommon to other beasts: faithfulness, devotion, and understanding surpassing those of man himself. Lest it impair your courage, you shall never foresee your death. Lest it impair your loyalty, you shall be blind to the faults of man. Lest it impair your understanding, you are denied the power of words. Let no fault of language cleave an accord beyond that of man with any other beast - or even with man. Speak to your master only with your mind, and through your honest eyes.

Walk by his side; sleep in his doorway; forage for him, ward off his enemies, carry his burdens, share his afflictions; love him and comfort him. And in return for this, man will fulfill your needs & wants - which shall be only food, shelter, & affection.

So be silent, and be a friend to man. Guide him through the perils along the way to the land that I have promised him. This shall be your destiny & your immortality. So spake the Lord. And the dog heard and was content.
Written by the Benedictine Monks over 200 years ago